Hands-On Rotating Workshops
Learn about the Latest New Products and Services to Run Your Practice Better
The Live In-Person Desert Foot Multi-Disciplinary Limb Salvage and Wound Care Conference returns to Phoenix, Arizona at the Sheraton Phoenix Downtown, December 6 - 9, 2023. The most unique part of the conference is the rotating interactive hands-on workshops. These workshops focus on advanced technologies that provide our attendees with hands-on practical experience and training on surgical procedures, advanced wound care, and new techniques in healing the lower extremity that you will bring back to your offices to begin using on Monday morning.

Attending the 2023 Desert Foot Conference will provide access to the rotating workshop sessions taking place each of the first three days.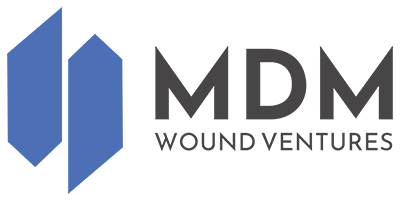 EZDebride: The Next Generation in Sharp Debridement
The EZDebride workshop is an interactive hands-on sharp debridement lab in which all participants will comprehensively learn how to use the instrument and perform sharp debridement.
Francis Derk, DPM, DABPM, FACPM



Paradise Valley
---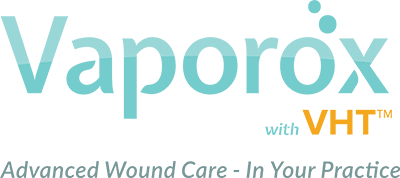 VHT: A Breakthrough in Wound Healing and Practice Economics.
Donna Sage, MSSA, Taylor Wiggins, & Leslie Rambole



North Mountain
---

Wound Care Risk vs Reward
Learn how CarePICS can help minimize your risks and improve outcomes.
Christopher K. Bromley DPM FACFAS



Alahambra
---

Dermacyte® Liquid (investigational drug): A New Frontier in Healing Cutaneous Wounds with SQ Injection Therapy
This workshop will review the clinical use of Dermacyte Liquid (an investigational drug) in chronic VLU/DFU and presents clinical strategies for repairing complex wounds by incorporating SQ therapy with CTP/CAMP scaffolds.
Sarah Ducharme, MD



Camelback B
---

Reducing Pain with Replexa+: A Hands-On Rotational Workshop
Discover how the Replexa+ therapy system has helped veterans with chronic pain improve their quality of life. See and feel the Replexa+ device in action.
The ProMedTek Team



Camelback A
---

Innovations in Wound Healing: A NATROX O2 Continuous Topical Oxygen Therapy Hands-On Workshop
Discover the groundbreaking, wearable NATROX® 02 continuous Topical Oxygen Therapy, its application in wound healing, and review real-life case studies. Experience its simplicity firsthand.
Windy Cole, DPM, CWSP



Estrella
---

Methods for Applying Collagen Matrix with Oxidized Regenerated Cellulose (ORC) and Silver Under Negative Pressure Wound Therapy (NPWT) Paired with a Silicone Drape
Attend one of the six workshop rotations for a chance to practice a NPWT application with a silicone-hybrid drape. 3M Clinical Specialists will share their valuable tips and pearls.
Amy Kemp, BSN, RN, CWCN, WCC & Marie Clarke, MSN, RN, CWCN



Paradise Valley
---

Hands-On Demonstration and Application of ProgenaMatrix, the First and Only Human Keratin Matrix
Clinicians will have the opportunity to handle and apply ProgenaMatrix in addition to having an open Q and A with our Specialists.
John McKay & Allison Remy-Ward, PhD



North Mountain
---

Optimizing Clinical and Economic Outcomes in Lower Extremity Chronic Wounds and Surgical Applications
In this interactive session, we will review recently published data examining the clinical and economic impacts of using skin substitutes in the treatment of DFUs and VLUs. In addition, we will also review case studies and interactively discuss the treatment decisions and outcomes.
Anthony Iorio, DPM, MPH, CPed, FACFAS, FACFOAM, FACWCA & Melina Butuci, PhD



Alhambra
---

Molecular vs Culture for Wound Testing
Laboratory diagnosis and intepretation of PCR wound tests vs classical cultures.
Dylan Bach, MD, MBA



Camelback B
---

Evidence-Based Therapy for Sustained Healing of Diabetic Foot Ulcers: TWO2 Multi-Modality and Unique NEXA NPWT System
This session will review the growing body of RCT and Real-World Evidence supporting multi-modality Topical Wound Oxygen (TWO2) adjunctive therapy in reducing Amputations and Hospitalizations for patients with nonhealing Diabetic Foot Ulcers (DFU). The new NEXA NPWT device will be showcased. A hands-on workshop will follow that will demonstrate how TWO2 therapy and NEXA NPWT are easily used at home, thereby improving both Access To Care and advancing Health Equity.
Matthew G Garoufalis, DPM, CWS & Mike Griffiths, DProf



Camelback A
---

Hydrozid: The Next Generation of Cryosurgery
In this workshop we will review the science and application steps for Hydrozid, a new portable cryosurgery device that is the perfect blend of clinical outcomes and healthcare economics.
---

Managing DFUs with Evidence and Leading Technologies
An award-winning podiatric surgeon will present best practices in managing DFUs. The hands-on workshop will provide an evidence-based checklist to help increase your DFU healing rates, and detailed application techniques for Integra's offloading and CTP portfolio.
Jeffrey Jensen, DPM, FACFAS



Paradise Valley
---

Allograft Clinical Results
This workshop presents clinical case studies from the retrospective repository at Regenative Labs. The cases use dehydrated amniotic membrane or Wharton's jelly tissue allografts on patients with podiatric-related defects.
Michael Lavor, MD



North Mountain
---

Innovative Solutions for Acute and Chronic Wounds from Organogenesis
Hear about Organogenesis's Portfolio of Innovative Solutions for Acute and Chronic Wounds.
---

Dynamic Bracing After Ankle Surgery
Discuss the importance of postoperative bracing after Achilles repairs, lateral ankle stabilization, ankle fracture surgery. DASS's superiority in post-surgical patients as well as a transition brace for step down with acute and chronic ankle sprains.
Sarah E Haller, DPM, FACFAS



Camelback B
---
mVASC®: A New Approach to Improve Blood Flow and Wound Healing Using Microvascular Tissue
Introducing mVASC®, a microvascular tissue allograft that improved microcirculatory blood flow and healing of DFUs in a Level 1, 100-subject RCT, and achieves successful outcomes in other challenging wound environments.
Jonathan Arnold, MD, CWS-P, ABPM-UHM



Camelback A
---

Continuous Remote Temperature Monitoring: The Easiest-To-Use and Clinically Proven Technology to Prevent Foot Ulcers and Amputations
Hands-on experience with Siren Socks and continuous remote temperature monitoring to prevent foot ulcers and amputations.
---