Hands-On Rotating Workshops
Learn about the Latest New Products and Services to Run Your Practice Better
The Live In-Person Desert Foot Multi-Disciplinary Limb Salvage and Wound Care Conference returns to Phoenix, Arizona at the Sheraton Phoenix Downtown, November 30 - December 3, 2022. The most unique part of the conference is the rotating interactive hands-on workshops. These workshops focus on advanced technologies that provide our attendees with hands-on practical experience and training on surgical procedures, advanced wound care, and new techniques in healing the lower extremity that you will bring back to your offices to begin using on Monday morning.

Attending the 2022 Desert Foot Conference will provide access to the rotating workshop sessions taking place each of the first three days.


Reducing Hospitalizations and Amputations While Improving Health Inequalities With Topical Wound Oxygen (TWO2) at Home Therapy
This workshop will provide a hands-on demonstration of AOTI's unique multi-modality Topical Wound Oxygen (TWO2) therapy, an at-home therapy combining non-contact cyclical compression, a higher pressure delivery of oxygen, and humidification for an ideal wound healing environment. It will also review the extensive body of evidence (including RCT, RWE, and Systematic Reviews and Meta Analyses) that demonstrates how TWO2 can sustainably heal wounds, providing patients with more ulcer free days and resulting in significantly fewer hospitalizations and amputations, thereby helping to address both access-to-care and health inequalities.
Matthew G. Garoufalis, DPM, FASPS, FACPM, CWS, FFPM RCPS (Glasg) FRSM

Camelback A
---
SnapshotNIR as an Essential Tool in Wound Care Clinical Practice
Review of clinical integration of SnapshotNIR into Dr. Alonso's practice and how this has positively affected patient outcomes. Includes hands-on demonstration.
Misael C. Alonso MD, FACP, CWSP

Camelback B
---

Remote Temperatre Monitoring: A Look at the Past, Present and Future
In this session, the particiants will gain knowledge on the benefits of remote temperature monitoring for prevention of lower extremity complications. The workshop will include hands-on experience with the Podimetrics SmartMat.
Gary M. Rothenberg, DPM, CDCES, CWS

North Mountain
---
Part 2: Methods for Applying Silicone Hybrid Drapes with Negative Pressure Wound Therapy
Attend one of six workshop rotations for a chance to practice a NPWT application with a silicon-drape. Dr. Klein will share his valuable tips and pearls.
Robert J Klein, DPM, FACFAS, CWS

Paradise Valley
---
Find Your Winning Advantage – A Comprehensive Solution of Advanced Surgical and Wound Care Solutions
Participate in a hands-on experience with transformative technologies to improve clinical outcomes in the surgical, wound and skin care markets.
Shawn Bowman & Megan Aselton

Camelback A
---
Moving Compression Therapy Forward: Incorporating Patient Movement With Active Compression for Enhanced Outcomes
A hands-on educational demonstration of how the Dayspring® active dynamic compression system delivers improved patient outcomes by enabling mobility and movement while administering compression therapy.
Windy Cole, DPM, CWSP

Camelback B
---
Is Your NPWT Working for YOU Across Care Settings?
• Share Medela NPWT experience
• Reducing re-admissions w/ NPWT
• Efficient transition of patients across care settings
• Case Review utilizing Medela NPWT
Anthony Tickner, DPM FACCWS, FAPWCA, FAPWH

Alahambra
---
Not All CBD is Created Equal. Take a Clinical Approach With THC Free BioNan-X CBD for Your Practice
All healthcare providers need to take an active role addressing the ramifications of prescription opioid use, over utilization of NSAIDs, and considering new option for treating anxiety and sleep disorders. BioNan-X CBD can be part of the solution.
Dorian Knape

North Mountain
---
Part 2: Techniques for Compression Wrapping
Each of six workshop roations will provide attendees with the chance to practice applying a two-layer copression system. Don't miss out on Dr Treadwell's valuable tips and pearls.
Terry Treadwell, MD

Paradise Valley
---
Novel Application of Wharton's Jelly Allografts for Complicated, Non-Healing Wounds
A practical guide to advancements in the field of regenerative medicine from an interventional radiologist. Discuss the fundamentals of Wharton's jelly flowable biologics and how they differ from other biological products.
Allen Meglin, MD

Camelback A
---
PhotoBioModulation & Cold Compression Therapy (Non-Narcotic Multi Modal Pain MGMT Options)
Do you see Work Comp, Auto, or VA Patients in your practice? Learn about ARS and our Non-Narcotic Multi Modal Pain MGMT Options.
Dominic D'Arpino

Camelback B
---
Maximal Skin Closure with HEMIGARD
This Workshop will explain the concepts underlying the development of HEMIGARD and show surgeons how to apply them clinically
Lewis Freed, DPM & Daniel Ladizinsky, MD

Alahambra
---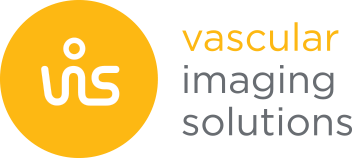 Adding Vascular Ultrasound to Your Practice
Vascular Imaging Solutions works with providers to integrate diagnostic vascular ultrasound into their practice to provide a vital service to their patients and an added value to their practice.
Tom Hageman, RVT & Amber Dodge, RVS

North Mountain
---