Desert Foot 2018 Limb Salvage Conference Supports New Technology
About the Conference
The Desert Foot 2018 Multi-Disciplinary Limb Salvage Conference convened in Phoenix again this year, focusing on new technology for the care and preservation of the lower extremity. The event comprised four days of cutting-edge lectures, 17 hands-on workshops, and an abundance of industry events. Conference Co-Chairman Charles Andersen, MD, Lawrence Lavery, DPM, MPH and Lee Rogers, DPM led an esteemed faculty of 52 clinicians and researchers, educating hundreds of clinicians from around the country.
3M Awarded Grand Sponsor of
PRESENT Education 2018
Derek Hughes of 3M was honored as the Grand Sponsor of PRESENT Education for 2018. 3M's generous support allows PRESENT e-Learning Systems to deliver the PRESENT Residency Education Online weekly curriculum to hundreds more podiatric residents across the country.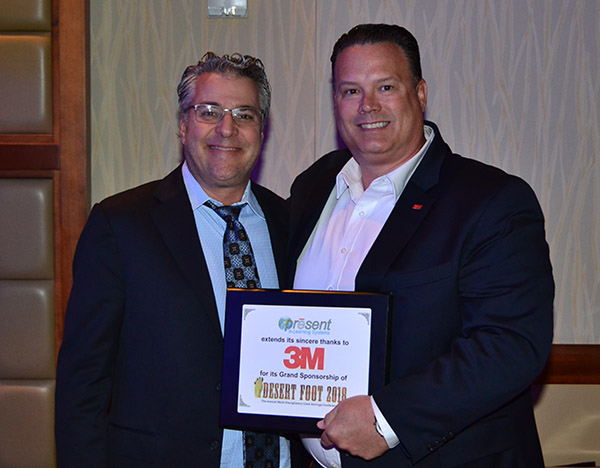 Paul Brand Award
The winner of the 2018 Paul Brand Award for excellence in limb salvage leadership is esteemed general surgeon, Fermin Rafael Martinez de Jesus, MD of Mexico City, Mexico.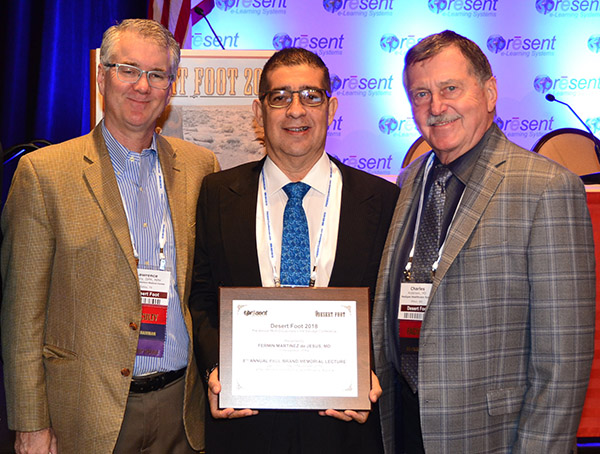 Abstract Poster Contest
The 10th Desert Foot Abstract Poster Competition, which plays an important role in the Conference and allows attendees the chance to present their own work to the community, was a great success this year.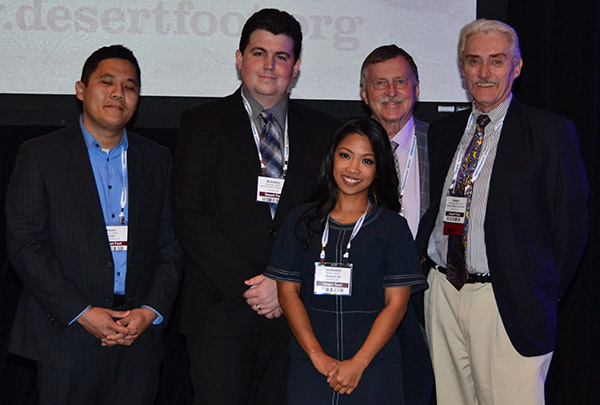 Desert Foot 2018 Photo Album
See the Conference Photos on Our Facebook Page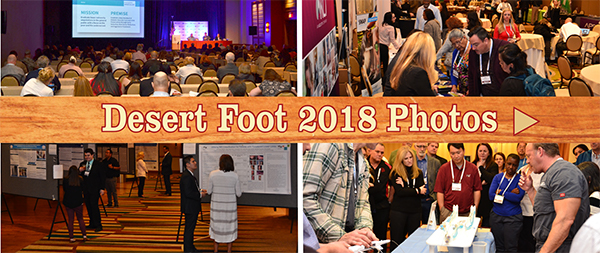 Registration Now Open for Desert Foot 2019 at the

Sheraton Grand Phoenix

in Arizona - December 4-7, 2019
Click Here to Register